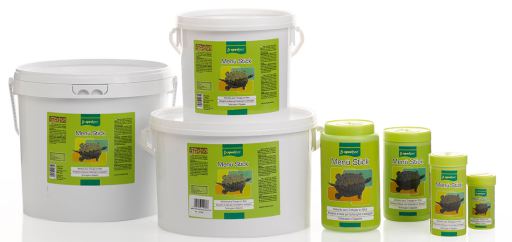 Reviews of Specipez Menu Of Turtles (1.2Kg.aprox) 3'7 Ltr.
Alimento completo para mi tortuga y a un buen precio
Recomendo. A tartaruga adora.
Sticks allonges de 1 cm environ sur 3 mm
Les encanta a mis tortugas adems es un bote muy grande a muy buen precio.
Desde el primer momento la tortuga se lo come estupendamente. Tiene buen precio y el formato es el adecuado.
La calidad precio de este producto es estupenda. Tenemos tres tortugas adultas en un estanque en el exterior. Y la verdad es que necesitamos este formato tan grande porque así nos sale mas a cuenta. Ya que comen mucho y los potecitos pequeñitos son carisimos y nos duran 3 dias. Y este formato grande para nosotros es ideal. gracias.