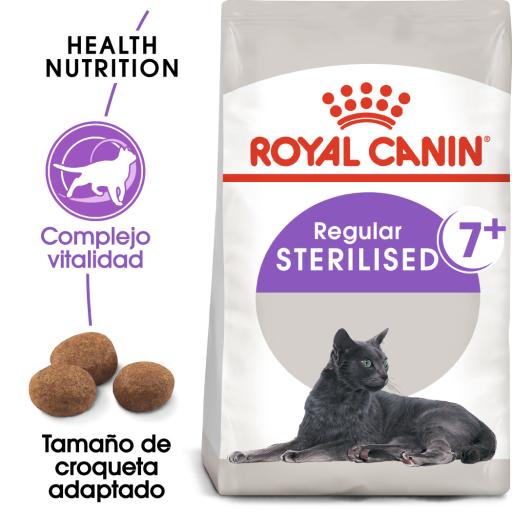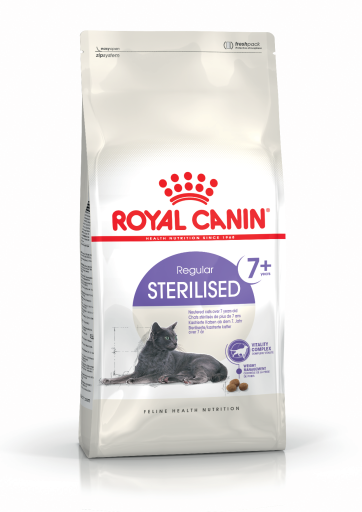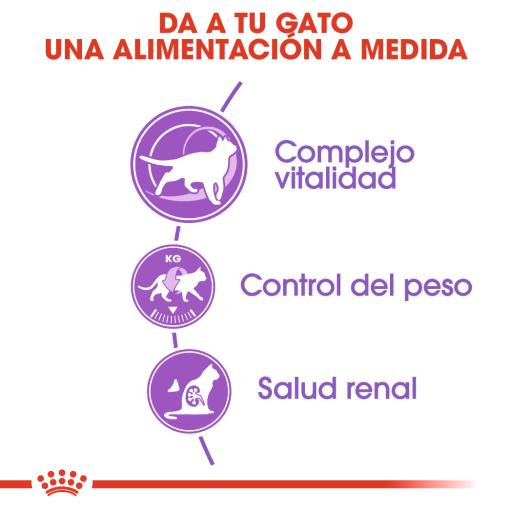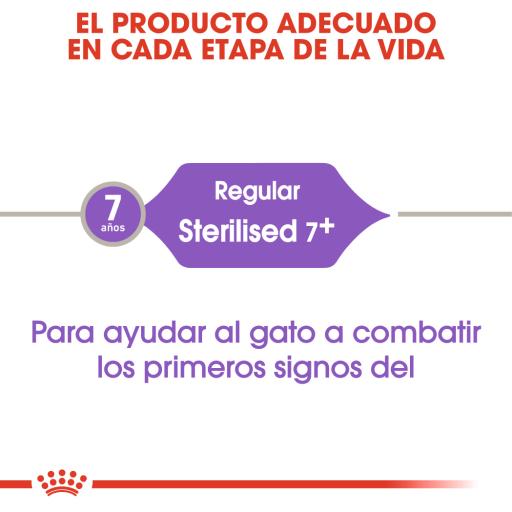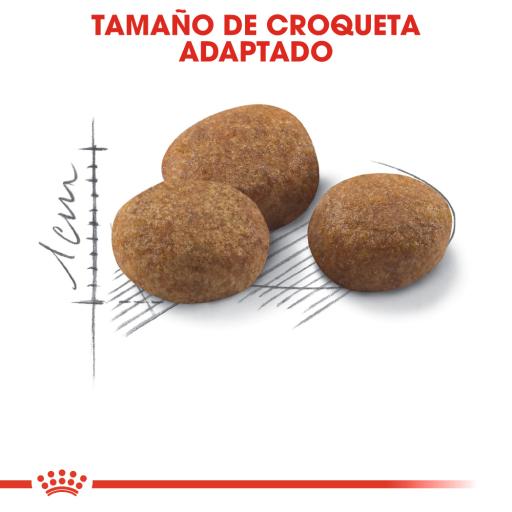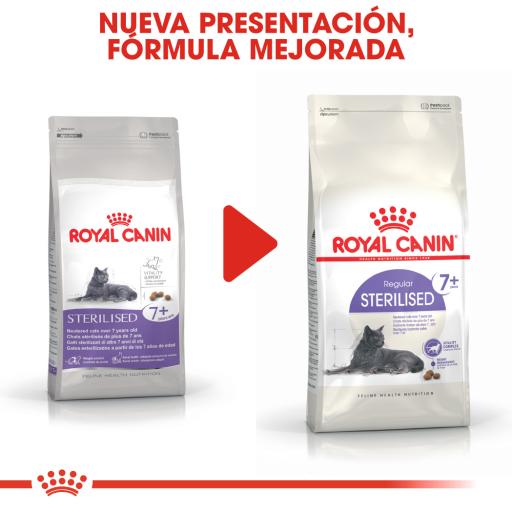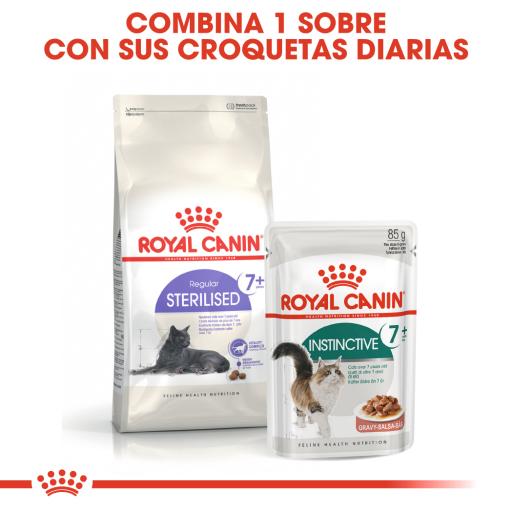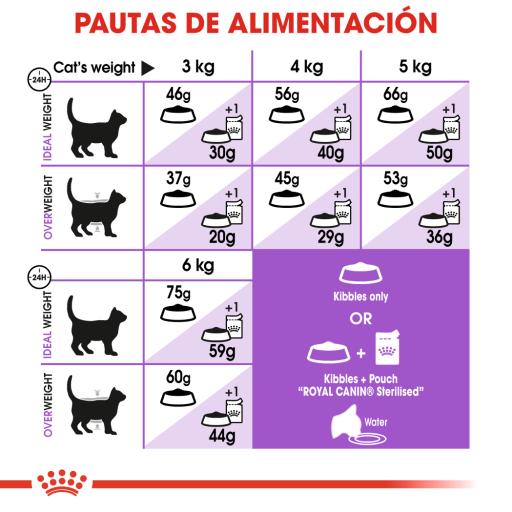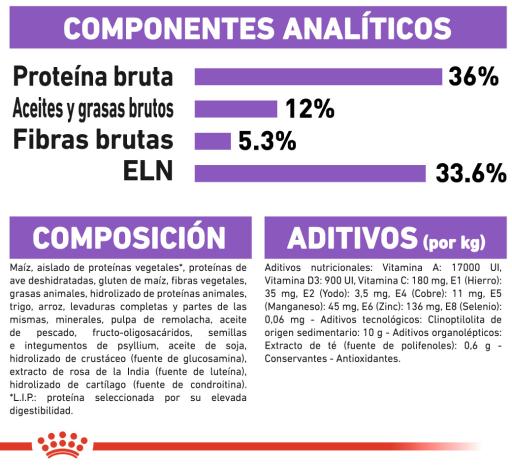 Reviews of Royal Canin Sterilised 7+ Sterilized Senior Cat Food
My 2 cats absolutely loved this food.They are overweight and their Vet asked I change their diet. This was one of the changes and it is helping.
Buen producto, a mis dos gatos les gusta mucho
ração muito boa para gatos séniores, com ótima relaçao qualidade/preço, para além de que o sabor parece ser bastante apelativo para o meu gato
Um produto que j utilizo h vrios anos com muito sucesso. Os meus gatos gostam e mantm o peso controlado.
Produto magnifico para gatos mais idosos
Buen pienso, lo recomendaría
Compr un paquete pequeo para drselo a probar a mi gato y le encant, as que a partir de ahora comprar el tamao grande
Lo que no me gusta es que unas veces viene el grano ms grande de lo habitual y eso la verdad que no me gusta nada, no entiendo por qu unas veces el freno es pequeo y otras veces ms grande.
Os gatos adoram, ficaram com o pelo ainda mais sedoso e menos vômitos de bolas de pelo.
A mis gatas mayores les encanta este pienso.
Experimentei agora que os meus gatos j tens mais de 7 anos e eles gostaram.
Entrega rpida, compra fcil y calidad y estado del producto perfecto
Meus gatos gostam de vez em quando
Comida excelente para gatos. Dava outra comida "premium" aos meus gatos e um deles por vezes vomitava. Com esta nunca mais aconteceu.
Produto com muita qualidade
Mis gatos estn,muy bien,alimentados,y disfrutan de buena salud
fantstico, para mis gatos. estupenda comida
Personnellement je n'ai pas goutt... mais mon chat l'air d'apprcier :-)
Contenta con Miscota, el pedido a tiempo. Y los productos buen precio
mes chats adorent,et je n'ai pas de problmes avec les croquettes
J eramos clientes habituais da marca antes de conhecermos a Miscota.
Je n'ai pas personnellement goutt mais ma chatte a l'air d'apprcier...
le viene muy bien a mi gata
Excelente preço. Ração óptima.
Entrega rápida e bem empacotado. Recomendo. Muito obrigada
As duas gatas c de casa adoram.
Es el que le mando el veterinario y el gato est genial
je suis dans l'expectative : je n'ai pas got moi-mme et mon chat refuse dsesprment de rpondre....
RAS la Qualit est au top, mes chattes apprcient ces croquettes
Un pienso estándar para gatos esterilizados para más de 7 años.
Bon produit
Bon rapport qualité prix
Ottimo prodotto per le mie gatte adulte lo consiglio vivamente, lo gustano tanto
Excelente alimento para meninos esterilizados e mt gulosos.
Prodotto perfetto, con Royal Canin si va sempre sul sicuro.
Su miscota lo trovo ad un ottimo prezzo,ormai acquisto su miscota da mesi.
Ottimo prodotto. I miei due gatti lo divorano
Ottimo prodotto. I miei due gatti lo divorano
Ottimo prodotto. I miei due gatti lo divorano
Ottimi e con un prezzo fantastico su Miscota rispetto al negozio. E alla micia piacciono tantissimo. Consegna rapida ed è arrivato anche un piccolo omaggio, meglio di così non era davvero possibile! Non appena finiranno li ricompreró di certo su Miscota
Produit parfaitement adapté à mon chat de 7 ans qui sort un peu. La transition avec ses précédentes croquettes YOUNG MALE NEUTERED de RC s'est faite sans problème. En plus ces nouvelles croquettes sont plus petites, il les mange plus facilement (il avait tendance à casser les autres croquettes plus grosses et à recracher les morceaux...).
Il mio gatto di 8 anni le divora, le feci sono perfette, pelo invidiabile, la qualità Royal Canin sempre al TOP. Le consiglio vivamente.
Produit parfaitement adapté. Mes chats adorent et le tarif est tout de même attractif en comparaison avec les magasins spécialisés ou les vétérinaires .
Le encanta a mi gato estoy contenta con ello. Se lo come con mucho gusto Y ehecesel pelo le tiene con mucho brillo.
Ottimo prodotto che su Miscota ho trovato ad un prezzo eccezionale. Ottima anche la spedizione considerando il periodo natalizio. Comodissime le confezioni da 3,5 kg non facile da reperire nei negozi di riferimento.
Ottimo prodotto. Prezzo buono, consiglio. Spedizione veloce considerando il periodo natalizio. Trovo comodo anche le confezioni da 3,5 kg.
Gabriella

Ottimo prodotto, quello che mi dispiace e che non ci siano le confezioni un po' piu' grandi, perche' finiscono subito quando si hanno 8 gatti .

Ottimo prodotto a un ottimo prezzo ,i gatti lo adoranoe in breve tempo si vede un miglioramento generale .
A Royal Canin Sterilised +7 é o ideal para todos os gatos esterilizados com idade avançada!!! Aconselho
Ha sido la transición lógica del Sterilised 37 a medida que se ha ido haciendo mayor. Me parece que le gusta todavía más que el anterior.
Prezzo buono. Prodotto excellent....consigliatissimo per chi ha gatti sterlizzat/castrati 7+ consegna nella nora.